By Stephanie on May 2, 2013 in Job Search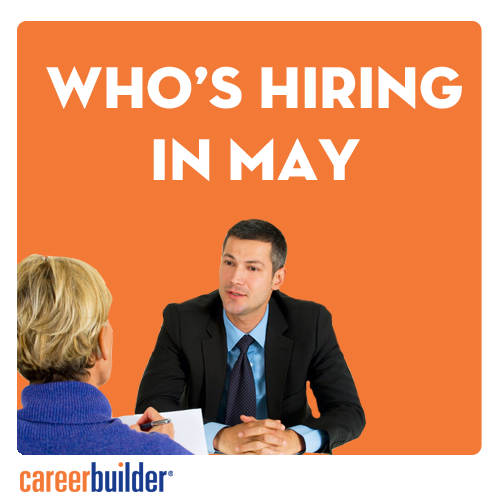 Despite the recent rise in unemployment, the UK won't go into a triple-dip recession as the labour market is highly flexible. The bad news is that there is not much job growth going on at the moment.
The latest REC and KPMG Report on Jobs found that further increases in both permanent staff placements and temporary/contract staff billings were recorded in March, but they were the slowest in six and seven months respectively. Growth of job vacancies moderated further, reaching a seven-month low.
The survey monitored rising demand for all eight types of permanent staff. The strongest rate of expansion was signalled for IT and computing workers. Hotel and catering registered the slowest growth of vacancies. For the fourteenth consecutive month, nursing, medical and care was the most in-demand category for temporary/contract staff during March. Engineering and construction workers were also highly sought-after.
The following companies from different industries are also hiring new staff at the moment.
Telefonica is a leading provider of mobile and broadband services to consumers and businesses in the UK. People may be familiar with O2 as their UK service provider. The company is the leader in non-voice services, including text, media messaging, games, music and video, as well as data connections via GPRS, HSDPA, 3G and WLAN.
Available positions: The company is hiring agency store leaders and retail advisors in O2 stores across the UK.
Electronic Arts Inc. is a leading global interactive entertainment software company. EA develops, publishes, and distributes interactive software worldwide for Internet-connected consoles, personal computers, mobile phones, tablets and social networks. EA operates its global Headquarters in Redwood Shores, California and has studio locations around the world. In August 2004, Criterion Games joined the EA family.
Available positions: For their Criterion Games studio in Guildford, Surrey, EA is hiring IT, marketing/PR, media and more professionals and graduates.
With more than 12,800 employees across 195 sites, with 1,800 vehicles, 2,923 trailers and around 2.5 million square metres of warehousing, Norbert Dentressangle is one of the UK's largest logistics and transport companies.
Available positions: Norbert Dentressangle is hiring drivers, transport co-ordinators, business development managers and more for different locations across the UK.
Hertz is the world's largest vehicle renting organisation and operates from approximately 8,100 locations in 147 countries worldwide. Today, Hertz's worldwide reservations centres handle approximately 40 million phone calls and deliver approximately 30 million reservations annually.
Available positions: Hertz is recruiting customer service representatives throughout Europe.
Homebase is the UK's second largest home improvement retailer and is recognised for choice, style and customer service across the wider home enhancement market. It has more than 300 large, out-of-town stores throughout the UK and Republic of Ireland, and is planning to add to its store chain with around 15 new stores a year.
Available positions: Homebase is hiring sales consultants, merchandisers, buyers and more for their Milton Keynes head offices and in other locations.
UPS, or United Parcel Service Inc., is the largest express carrier and package delivery company in the world. Every day UPS manages the flow of goods, funds and information in more than 200 countries and territories worldwide.
Available positions: UPS is hiring multi-drop drivers and in addition has openings in marketing, HR and sales.
Spire Healthcare is a leading provider of private healthcare, with 37 private hospitals throughout the UK. The company employs over 7,600 people nationwide and treats over 930,000 patients per year. Spire Healthcare works with over 3,000 of the country's most experienced consultant surgeons and other specialists to deliver tailored, personalised care.
Available positions: There is a broad range of career opportunities across different departments and locations available at Spire Healthcare.
Enara is a major provider of quality care in the South of England and South Wales and has been providing high quality home care in the UK since 1996. They provide a wide range of practical services to people who require help and support due to their illness, disability or infirmity and help people live the way they want to, with dignity and in a familiar environment.
Available positions: Enara is hiring care and support workers for locations throughout the UK.